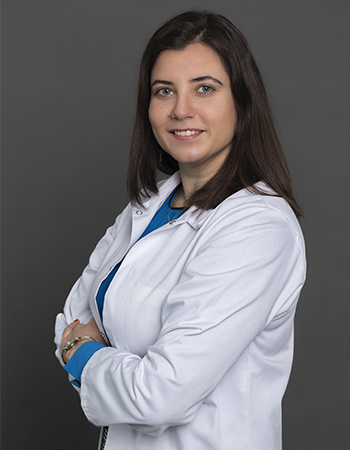 Doctor of medical sciences, specialist in medical biology and biotechnology. Member of ESOT. She completed her MSc studies at the University of Szczecin and defended her doctoral thesis at the Pomeranian Medical Academy in Szczecin, majoring in medical biology. As part of her research, she focused mainly on the molecular mechanisms of autoimmune liver disease. In the years 2013 -2017 she worked as an engineering and technical specialist in the Department of Medical Biology of the Pomeranian Medical University in Szczecin.  As part of her academic career, she has received numerous awards for her outstanding scientific achievements and active involvement in student organisations. She is a regular participant and speaker at national and international conferences.
She has experience in creating and managing a research team. Since 2017, she has held the position of laboratory manager in the Foundation of Research and Science Development in the "3D Bionic Pancreas" project where she co-created the protocol for isolation of porcine pancreatic islets for the needs of the project.  Currently assistant supervisor, subject of PhD thesis: " The influence of pressure used during 3D printing by the extrusion method on the viability, proliferation and functionality of selected animal cell lines." In 2018, she underwent training at the Transplant Clinic of the University of Leiden in the Netherlands in the field of biology and isolation of pancreatic islets under supervision of Professor Elco Koning.
As one of the Foundation's experts, she gives interviews and expert comments on radio and television.
Courses and certificates:
2014 – Quality manager and internal auditor of the quality management system in the testing and calibration laboratory in accordance with ISO/IEC 17025:2005
2014 – Self-presentation and public speaking
2016 – Eukaryotic cell cultures
2017 – Clinical Trials Monitoring Advanced, Soft Communication
2017 – Training for persons responsible for planning and carrying out procedures, experiments and animal euthanasia, PolLASA.